Our Physical Therapists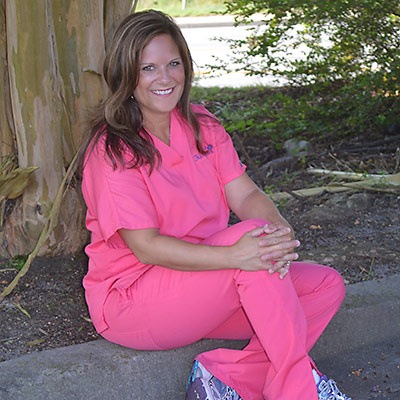 Kirsten Thompson, RPT
Kirsten, owner of the Sigurd Center, is a graduate of The Medical University of South Carolina and has 22 years of experience in a wide variety of settings. Kirsten is Neuro-IFRAH trained and has extensive training on treatment techniques for amputee, orthopedic, and neurologically impaired patients. Kirsten is certified in LSVT-BIG which is an intensive whole body amplitude-based training protocol for people with Parkinson's disease. Her personal interests include teaching in the children's ministry at her church, spending time with her three boys and husband, photography, traveling, and being outdoors.
Chelsea Breen, DPT
Chelsea attended both USC and MUSC and graduated in 2014 with a DPT. She is married and has a daughter and a lab named Riley. She enjoys collecting vinyl records, watching old movies, and spending time with her family.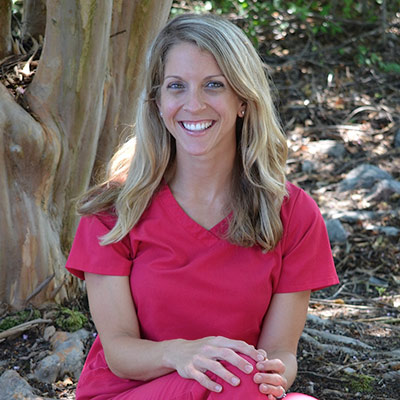 Rae-Ann Grimes, DPT
Rae-Ann was born in Millis, Massachusetts. She received her BS from Providence College in Rhode Island and her PT degree from MUSC. She completed Neuro-IFRAH certification in 2011. She has completed both the FMS and SFMA certification courses. Her interests include athletics, yoga, hiking, cooking, spending time with her husband and two young children, and traveling.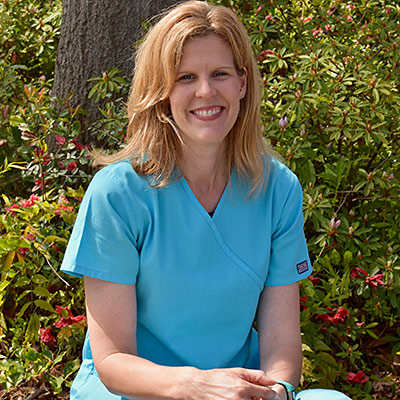 Amy Welch, RPT
Amy was born and raised in Montgomery, AL. She went to Auburn University and received her Bachelor's degree in Rehabilitation Services, graduated from Emory University with a Masters in Physical Therapy and has been practicing in the field since 2000. She specializes in stroke and spinal cord injuries. Amy enjoys spending time with her family, traveling, spending time outdoors, camping, kayaking and working as a way to serve God by serving others.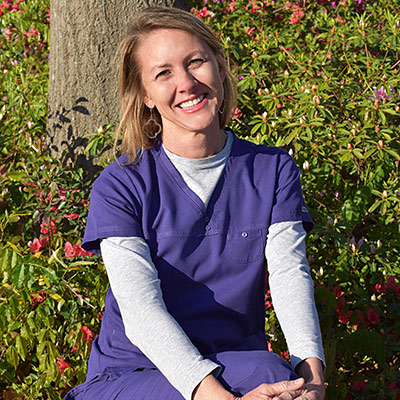 Jenna Elliott, RPT
Jenna went to Florida State University for undergraduate work and earned her Physical Therapy degree from MUSC in 1996. She has worked in various settings as a PT since graduating, including inpatient hospitals, rehabilitation hospitals, home health, and outpatient clinics. She is married to Todd Elliott and they have three children: Joshua, Micah, and Moriah. They are active members of Shandon Baptist Church. She loves family time, anything outdoors and reading.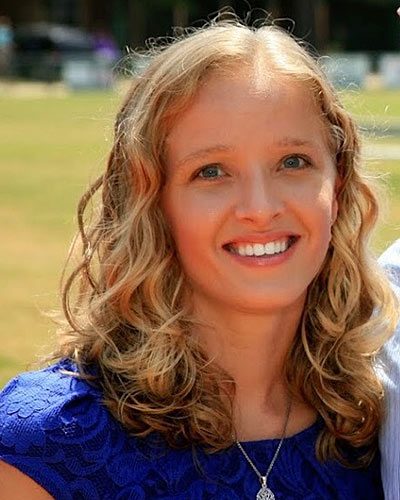 Ashley Herod, DPT
Ashley was born and raised in Camden, South Carolina. She attended Furman University for her undergraduate degree and Elon University for her Physical Therapy degree. She graduated PT school in December of 2015. Since graduating, she has spent most of her time working in the outpatient neuro setting. She is certified in Neurodevelopmental Technique and in the LSVT Big program for treatment of individuals diagnosed with Parkinson's disease. She is an active member of Gateway Baptist church. She enjoys spending time with her husband and is an avid tennis player. She and her husband will be welcoming a baby girl, their first born, in late January of 2019.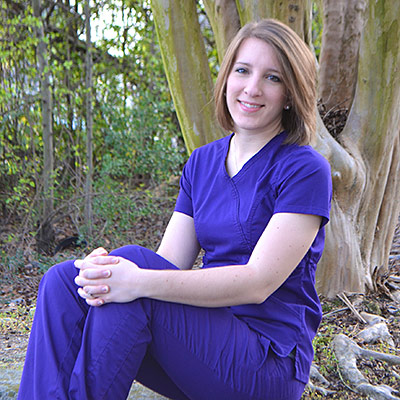 Kelsey-Ann Zimmerman, PTA
Kelsey-Ann was born and raised in Spartanburg, SC. She received her BA from North Greenville University and her Physical Therapist Assistant degree from Greenville Technical College. Her interests include playing piano, hiking, traveling, reading, baking, and spending time with her husband and family.